rimsa explores new insights into Li-ion batteries
Aiming to reach an environmentally friendly automotive industry, we partner up with 7 other companies focused on advanced materials
Unsustainable societal development and rapid global industrialization have caused a high stress on energy resources, particularly on carbon fuels. In this context, the transition of the conventional automotive industry into a more sustainable and environmentally friendly technology is crucial to achieving a more sustainable future. In that role batteries are a key factor to overcome the climatic difficulties derived from fossil fuels. Although, several improvements on their performance such as durability, energetic efficiency and environmental sustainability are needed in order to achieve a complete implementation of this technology. And finally, the economic viability of the manufacturing.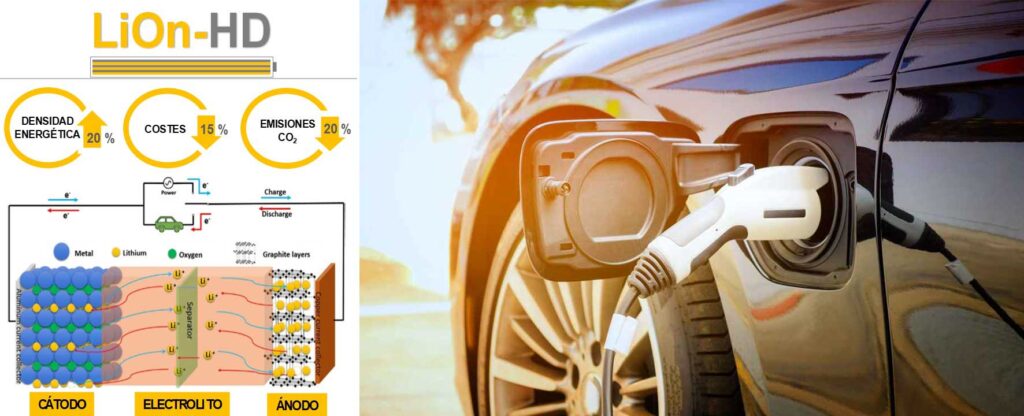 Therefore, the LION-HD project arises to drastically improve not only the energetic density and the cost as well as the sustainability of the Li-ion batteries through novel investigations in active and inactive advanced functional materials and the possible synergetic effects from the combination of these advanced materials. These would lead to an improvement of all the main limitations of the batteries components such as the electrodes (cathode, anode and binders) and the electrolyte.
More specifically, LION-HD, is composed by 8 different companies focused on advanced materials and 9 research institutes of great national and international impact. The project is also included in the division named as: "Misión 2 de Movilidad sostenible e inteligente del Programa Misiones el Centro de Desarrollo Tecnológico e Industrial (CDTI)" which is focused on funding encouraging R&D projects in Spain enhanced by companies in collaboration with technological centers, research institutes and universities.
rimsa has been committed to dedicating their human talent to research, development and innovation, to deliver solutions that promote a better future for everyone, everywhere. In this way rimsa is developing new promising active nanomaterials and groundbreaking binders for the optimization of LIBs.
Estimated total project budget: 5.775.157,00 €
Total aid granted for the project: 4.143.878,45 €
Project execution period: October 2020 to December 2023.
Place of performance: Carrer d'Anselm Clavé, 19, 08980 Sant Feliu de Llobregat, Barcelona.